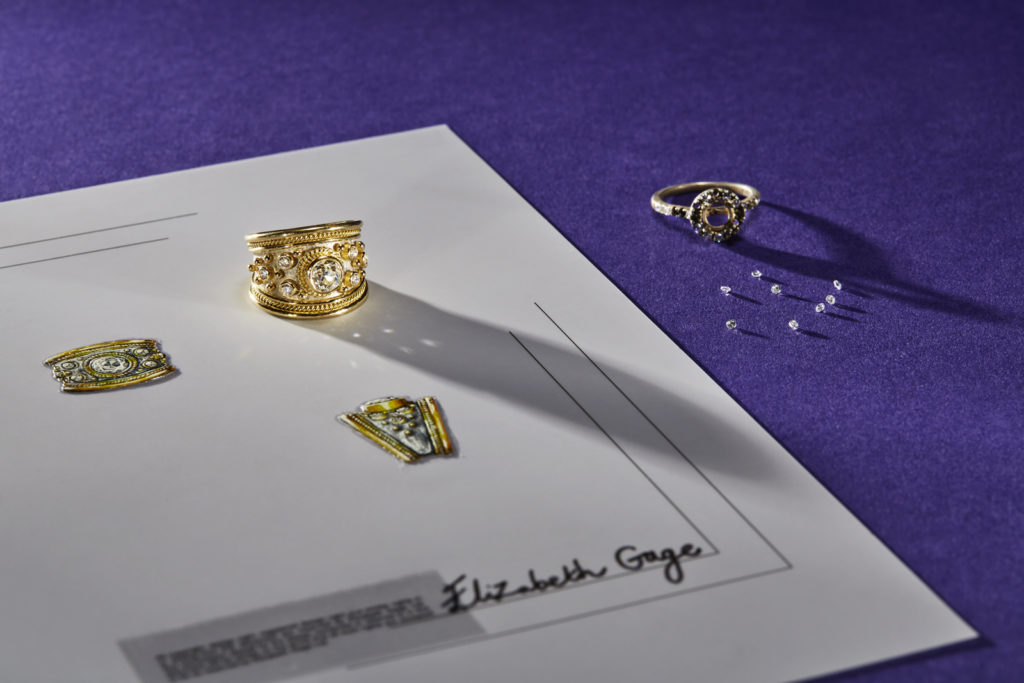 Your Bespoke Engagement Ring
Elizabeth Gage designs one of a kind, bespoke engagement rings. Whether it be a surprise or designing the engagement ring together, Elizabeth Gage is always delighted to be a part of your journey.
Offering bespoke engagement ring consultations via video presentation or at the showroom in Belgravia, your dedicated sales consultant would be delighted to accompany you through the stages to create your piece.
Designing your piece is personal and no two designs are the same. We listen to your requirements and preferences to work closely with you and ensure that you achieve the piece of your dreams. Unique design, quality, craftsmanship and the stone – whether a coloured gemstone or a diamond – are the fundamentals that form Elizabeth's philosophy for her jewellery creations.
Make an appointment by emailing us at sales@elizabeth-gage.com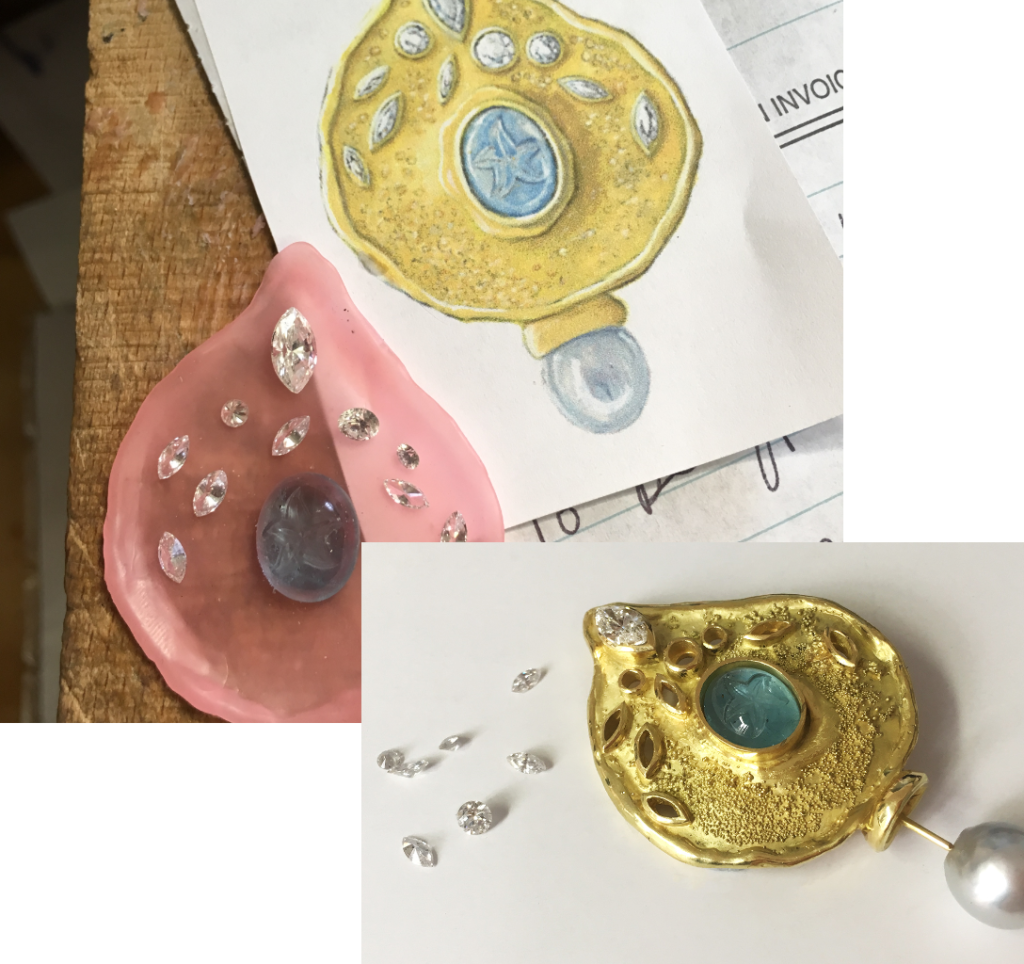 Irreplaceable memories
Should you have any inherited pieces of jewellery that you would like to have redesigned, we work with you to create a personalised and unique piece that you will cherish wearing. Once the piece is designed, you will receive a painted illustration of the piece for approval.
We can also adapt any of your existing rings, earrings, necklaces and bracelets, by adding diamonds, coloured stones or enamel to create your very own bespoke jewellery tailored to your exact wishes.
Alternatively, you might require jewellery repairs, alterations, cleaning, engraving or a valuation. Whatever your needs, our team of experts is at your disposal.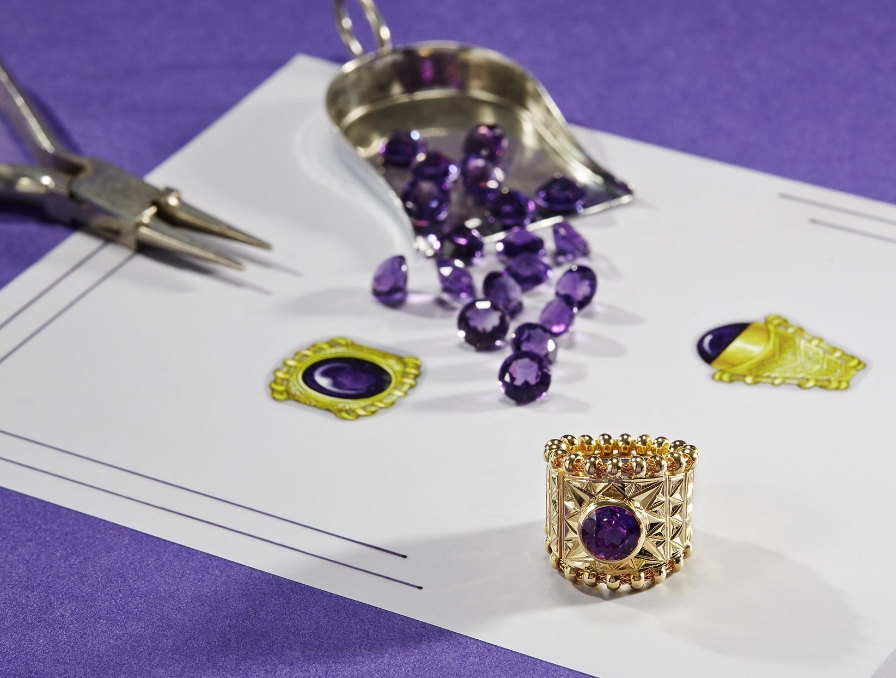 The client — at the heart of the journey
We value each and every one of our clients and want to make sure that their experience after buying their unique piece is just as special and personal as that of buying it. We welcome all and any questions you might have and take great pride in answering with due care.
It's your uniquely personal experience… from the boundless imagination of Elizabeth herself.
Commission enquiries
To discuss your bespoke jewellery enquiry, call us on +44 20 7823 0100 or email sales@elizabeth-gage.com.
We invite you to explore a selection of Elizabeth's previous bespoke designs