Sentimental stones
Our client came to Elizabeth Gage with a ring that had been a gift from her late mother. The client wished to set the stones of this nostalgic piece into a design with all the signature details of an Elizabeth Gage Tapered Templar ring.
Alongside the client's own emeralds, Elizabeth added a scattering of brilliant cut diamonds to create a truly personal ring that made our client's sentimental stones, wearable.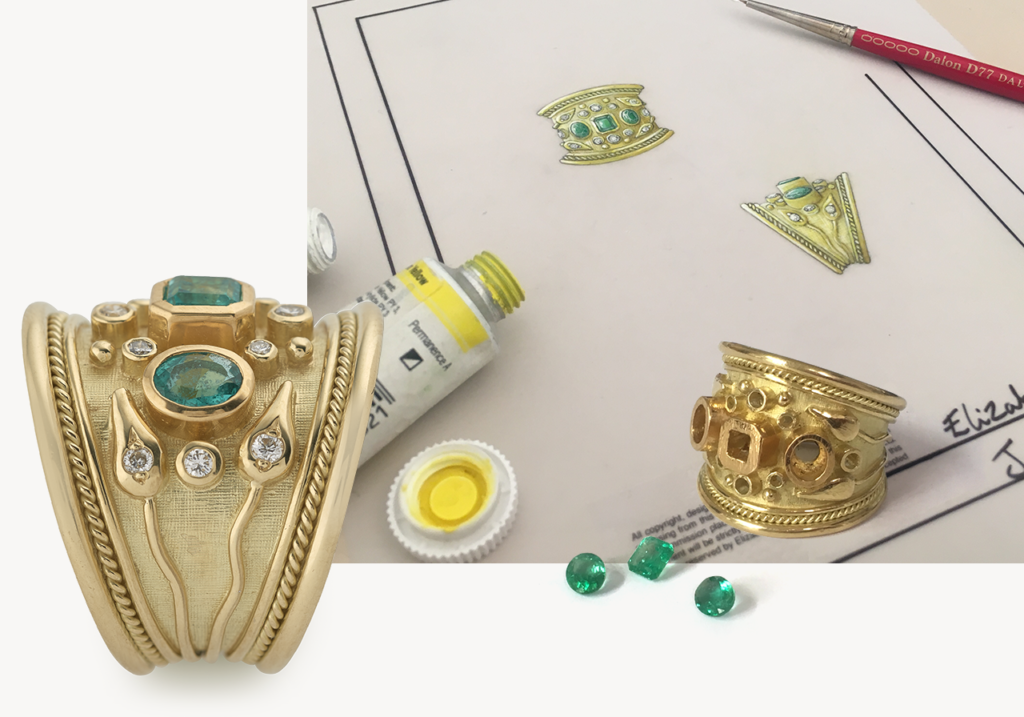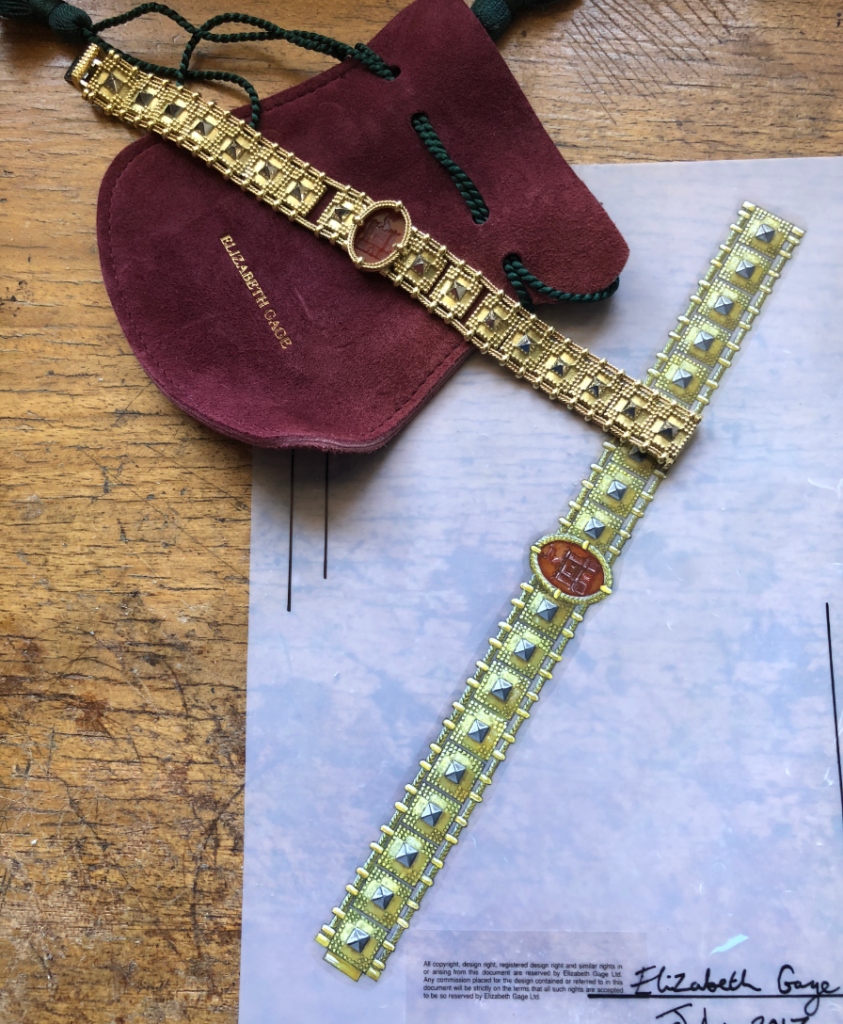 Mark your milestones
A very special and unique commission from a client who had long admired Elizabeth's Agincourt design. The client's love of architecture, symmetry and geometric shapes was translated into Elizabeth's goldwork and design, giving this piece its striking allure.
To compliment the interplay between architectural and jewellery design, this bracelet was set in both 18ct yellow and white gold. Culminating in an ornate carnelian, this one-off commission carries the individual story of our client, using the timeless design codes and techniques of Elizabeth Gage expertise.
Inherited jewels
Committed to creating jewels that recount the stories of our clients, this very special custom design set out to breathe life into a ring that had been passed down through the generations of our clients' family.
Having recently inherited her grandmother's diamond ring, our client wished to reset the exquisite diamond into one of Elizabeth's signature designs: the Tapered Templar. Surrounding the diamond is one of Elizabeth's signature motifs: the myrtle leaf, a symbol of fidelity and faithfulness.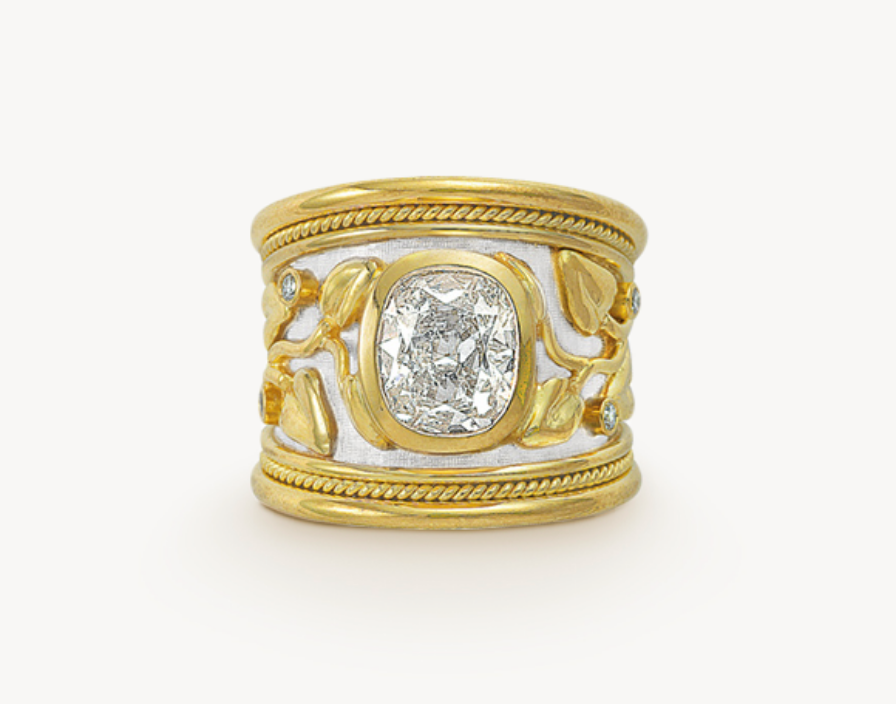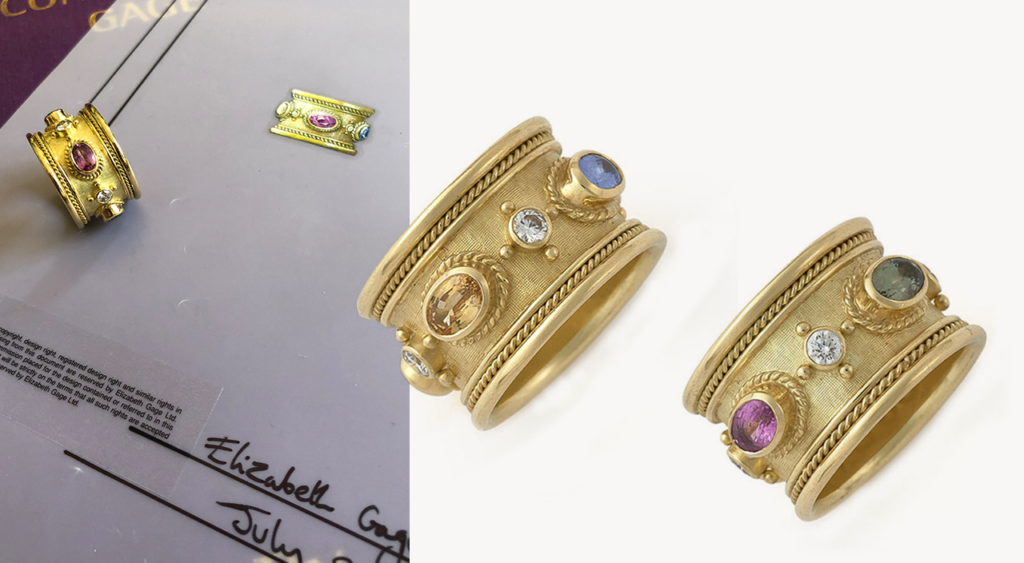 Tell your story
Our client wished to mark the birth of her four children. The team at Elizabeth Gage set out to achieve the ring that would fulfil the clients' desires and in turn, be a timeless talisman. For this, we sourced four sapphires of different colour hues: pink, blue, green and yellow and set them into the Templar Band, crafted using Elizabeth's gold linen finish.
Your story – written in the stars
Elizabeth's inimitable Zodiac rings are collected and cherished internationally. Both available as a Tapered Templar or Templar Band, clients can personalise their Zodiac rings to feature any motifs that are special to them.
Clients have personalised their Zodiac rings by adding the Zodiac signs of their loved ones or children, special dates, symbolic motifs and the addition of gemstones.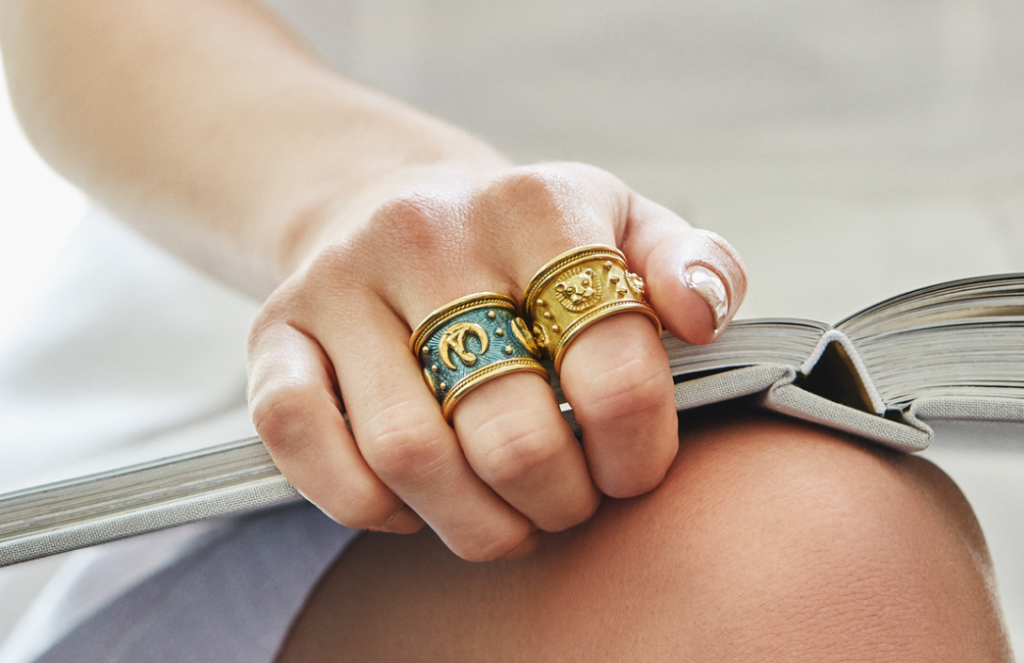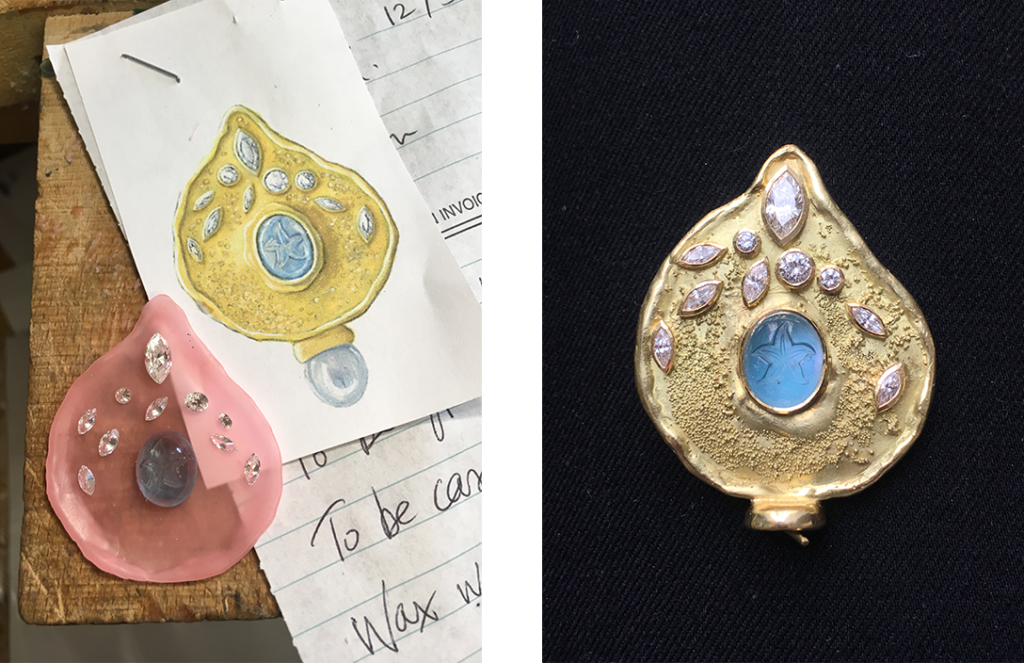 Be inspired
Having long admired an intaglio in one of Elizabeth's ring, our client wished to set her family diamonds amidst the aquamarine intaglio detailing a starfish.
The commission was to call upon one of Elizabeth's main sources of inspiration: the sea and more particularly her early starfish pins.
Celebrate your heritage
Having worked with an array of different family crests and symbols, Elizabeth is delighted to create Signet rings that seal the story of family heritage, and special motifs in her instantly recognisable designs.
As with each of our custom designs, our dedicated team supports and manages the process to create that truly unique and timeless jewel.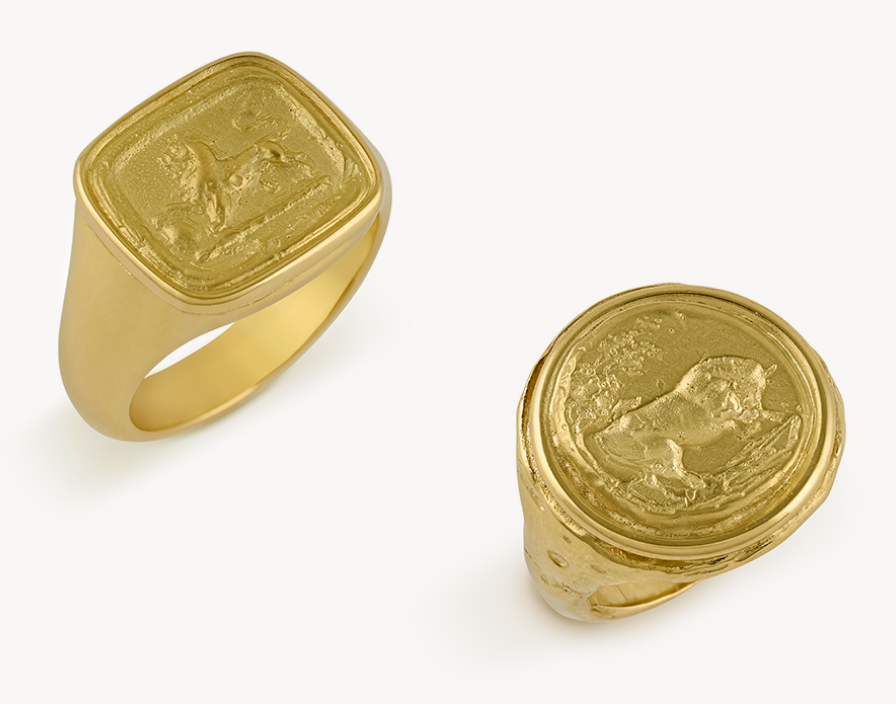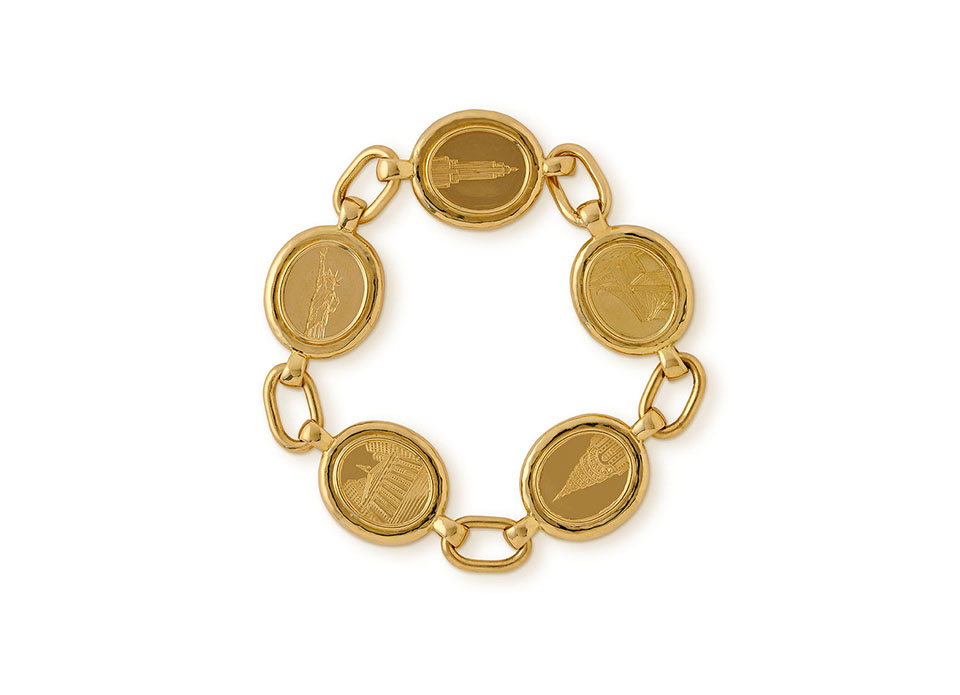 Commemorate your landmarks
This bracelet was based on Elizabeth's love of New York; each link is engraved with a New York monument that is special to Elizabeth. Featuring The Federal Hall Wall Street whose architect, John Frazee, was related to Elizabeth's family, alongside other notable monuments such as The Empire State Building, The Statue of Liberty, The Chrysler Building and Brooklyn Bridge.
Elizabeth Gage offers clients an opportunity to custom design pieces which mark those significant places, creating truly unique jewels that celebrate life's milestones and those significant personal trajectories.
It's your uniquely personal experience… from the boundless imagination of Elizabeth herself.