Jewellery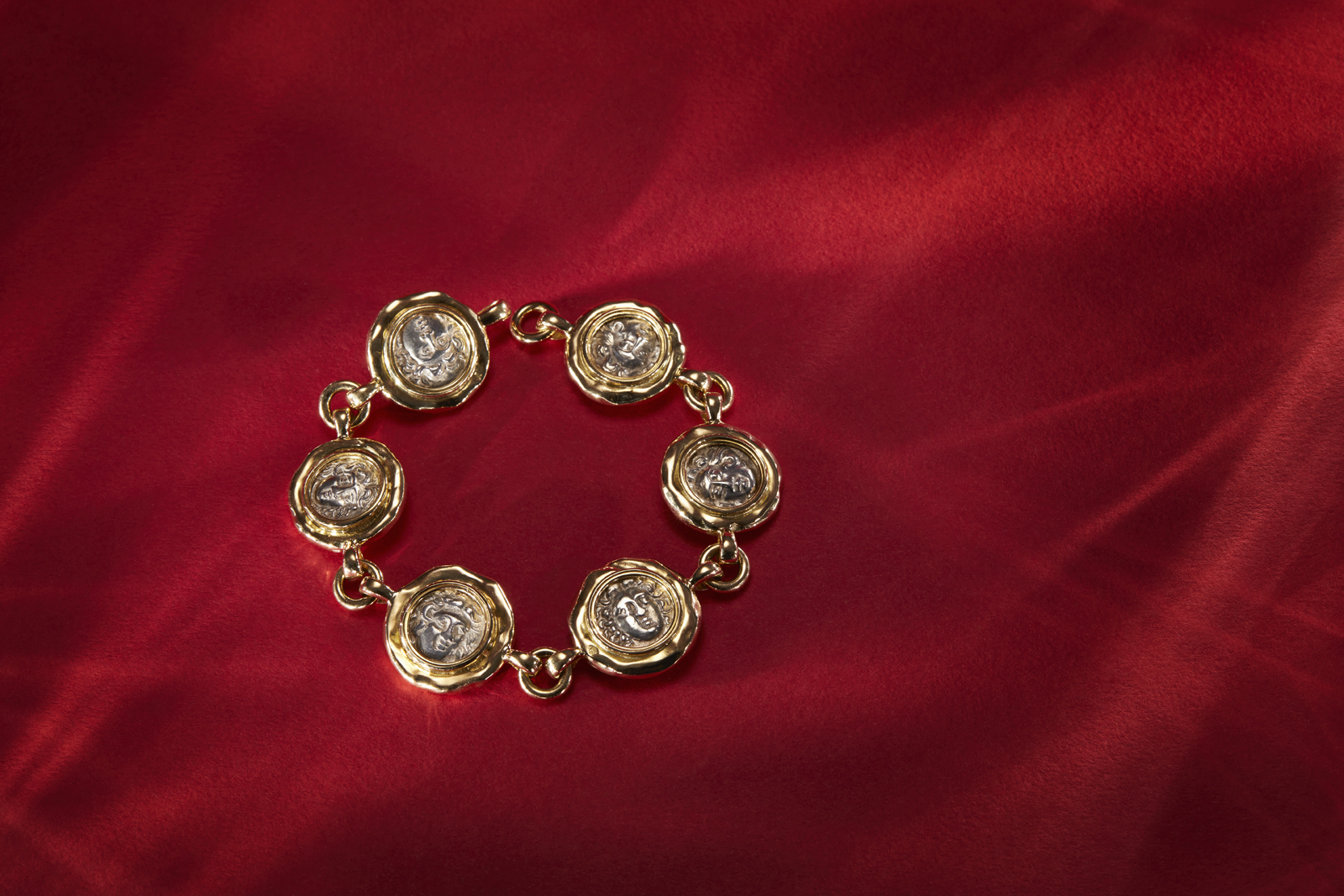 Elizabeth's Bracelet Collection
Elizabeth's collection of ancient coin and gemstone bracelets add that touch of timeless elegance to the wrist.
Rings
"One of the wonderful things about our handmade rings is that the wearer gains great joy from looking down on a beautiful, precious or semi-precious stone."
Earrings
In the 18th century, for evening wear, ladies favoured diamond and pearl earrings, as this combination instantly lit up their faces in candlelight.
Elizabeth Gage's Statement Jewels
Elizabeth Gage invites you to discover her one of a kind Statement Jewels.
Necklaces
"In the 1980s, I created many necklaces – a great challenge for me because of the immensity of the task."
Bracelets
Elizabeth's iconic bracelets include her intaglio carvings, the setting of ancient coins and other interesting artefacts.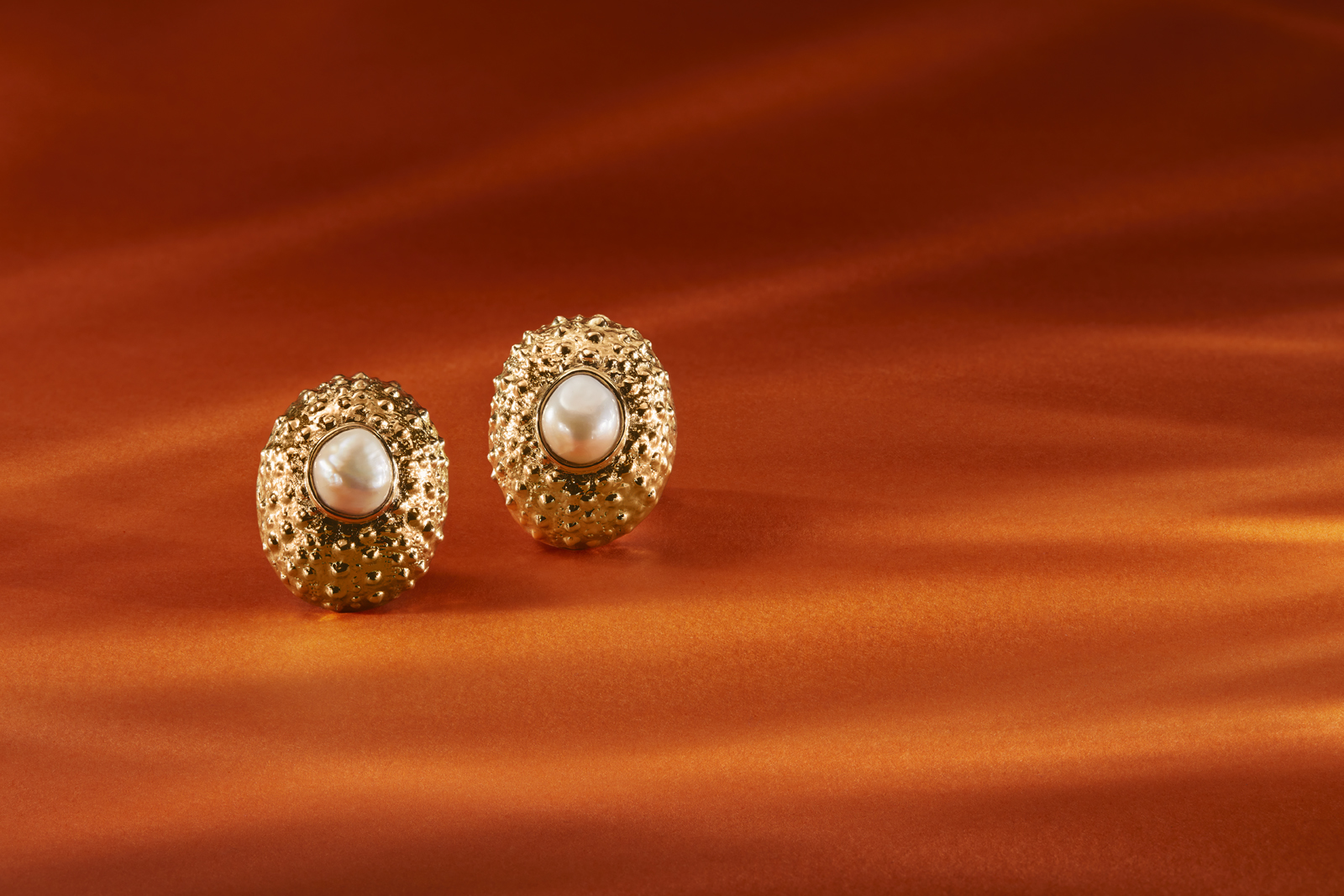 Elizabeth's Pearl Collection
Honouring nature's bounty, Elizabeth designs her jewellery around the rare and exquisite stones she finds.
Pins & Pendants
"They say that 'necessity is the mother of invention.' This became true for me when I observed that the change in fashion, which put women back into suits, would present me with a fine opportunity to design pins."
Cufflinks
"My very first pair of cufflinks were made for Cartier in New York and they have been a favourite ever since. I enjoy using enamel and molten gold, often incorporating coins or stones into the designs."