We are committed to providing you with an outstanding experience along your whole journey to acquiring your own unique engagement ring.
We treasure our relationships with our clients and our team of master goldsmiths, gem setters and Elizabeth herself will do their very best to create the ring you have imagined for the perfect proposal.
Let us join you on your journey to designing that truly unique and personal ring your loved one will cherish forever.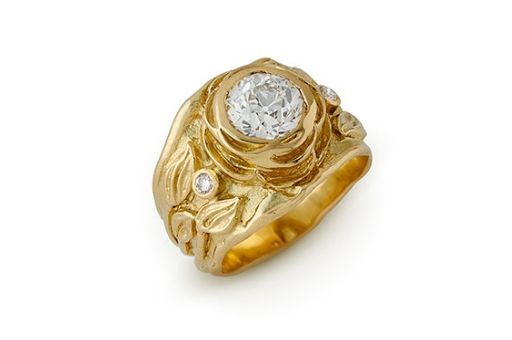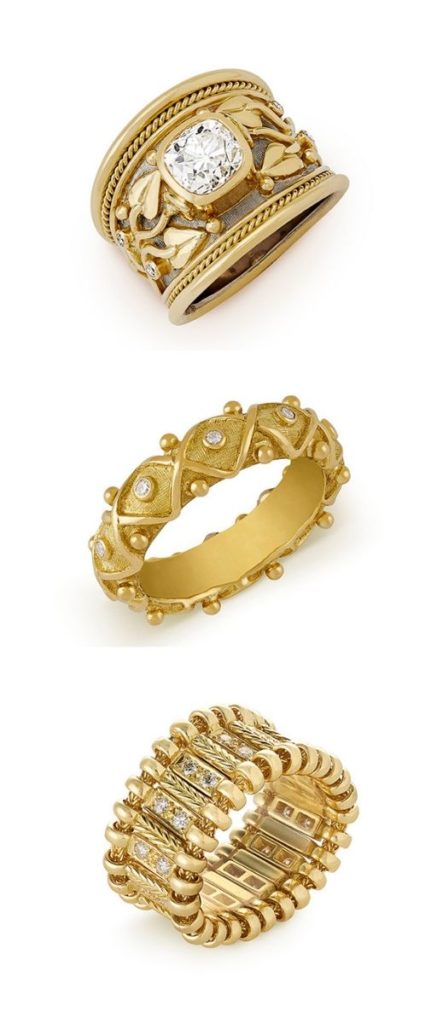 The Bespoke Engagement Ring Design Process
We appreciate that no two love stories are the same. Therefore the process for the creation of your custom engagement ring is as unique.
Everything is tailored to your needs and our team of experts will assist you on your journey all the way to your perfect jewel.
Step 1 – Consultation
It all begins with a discussion between you and a member of our team where we will listen to your desires and ideas for your bespoke ring.
Step 2 – Choosing Your Center Stone
This is where you choose the diamond or gemstone for the center of your masterpiece.
Step 3 – Design & Hand-Painted Illustration
Elizabeth will design your unique jewel based on your chosen stone and desired style. You will receive a hand-painted illustration of your special piece.
Step 4 – Casting
Once we receive your approval, one of our expert goldsmiths will cast the base for your ring from your choice of precious metal. White, rose or yellow gold are usually chosen for custom engagement rings.
Step 5 – Setting
The most exciting part! The diamond or other precious stone of your choice will be set. Your creation has finally come to life.
Step 6 – Elizabeth's approval
Elizabeth overseas the whole process of every creation; from design to delivery. Your ring can only move to the next stage of production once it has the approval from Elizabeth.
Step 7 – Finished Product
Your very own handmade, custom engagement ring is presented to you, ready to represent your love and commitment on the finger of your special one.
Common Questions
Q: Who will design my custom engagement ring?
A: Every ring that bears our name is designed by Elizabeth herself.
Q: How long does the process take from concept to finished piece?
A: After the initial consultation with our team, the design process takes up to two weeks and up to eight weeks until you get your own handmade ring.
Custom design enquiries:
Call us on +44 20 7823 0100 and one of our team will be happy to help.
Or if you prefer, you can fill in the contact form and we'll get back to you.