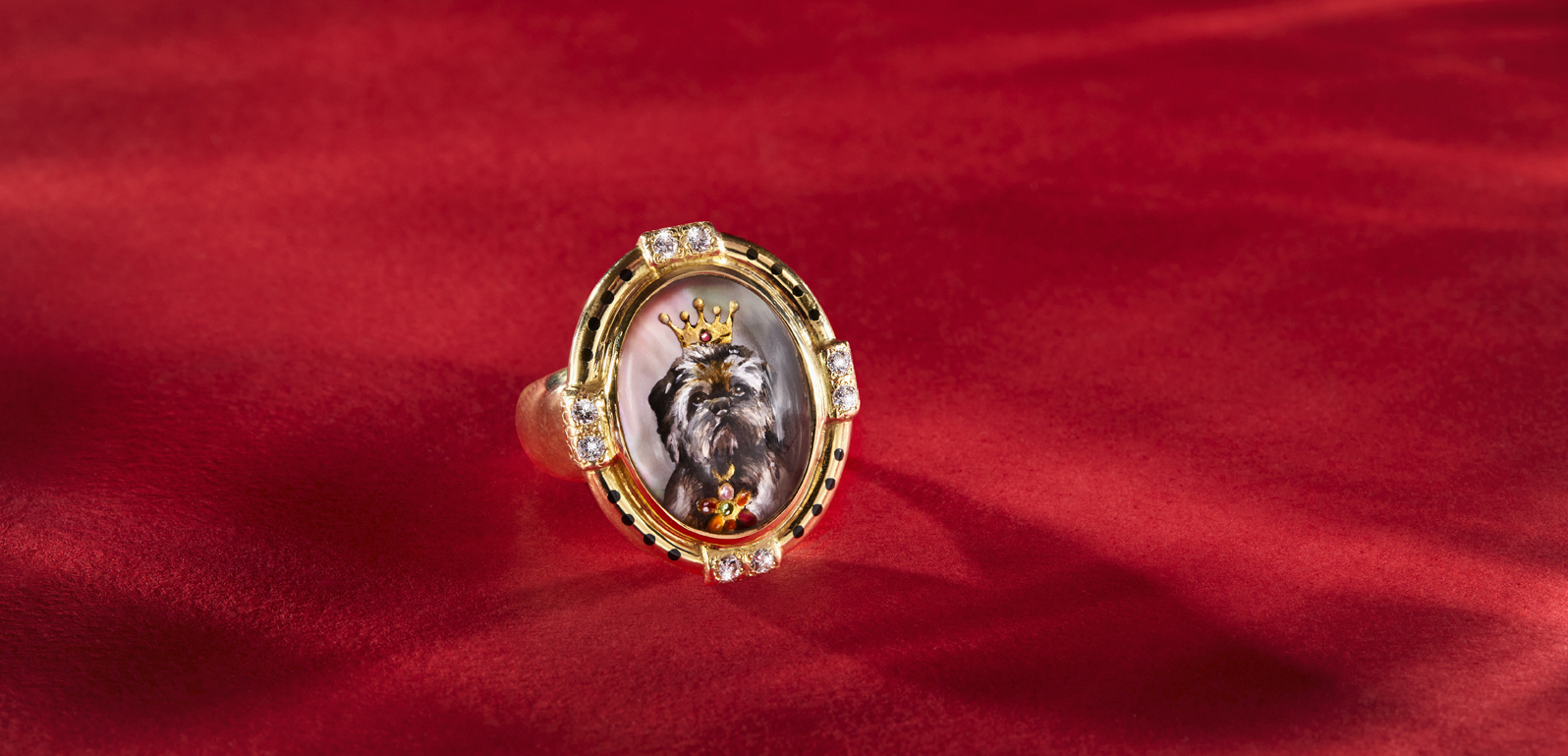 "During the Christmas holidays I was planning all the designs I would like to do this year. One day I was thinking of my dear dog, Bertie the shih tzu and looking down at his face I thought how wonderful it would be to always have a way of keeping our special friends in our lives.
As it happened, I was sent a lovely portrait of Bertie from a dear friend in Germany who, knowing how much I loved my dog, took it upon himself to paint an image of Bertie from an old photograph.
It was such a super surprise and I knew exactly what I was going to do with it. I was going to design a ring around the portrait so that I could wear and see it everyday.
I am so pleased with the result and wanted to share it with you all. Historically people carried miniatures of loved ones and their pets with them in the form or rings, cameos, pendants and if you have a special someone or pet that you would like to have a piece of jewellery designed for you please do contact our team at the showroom."