'It's a privilege and honour to create jewellery that marks the beautiful celebration of marriage'
Elizabeth Gage
CHIC, STYLISH, TIMELESS AND TOTALLY UNIQUE
Elizabeth Gage creates meaningful and symbolic jewellery that will be treasured for the rest of married life. Whether from the showroom collection or custom made to a particular design, all Elizabeth Gage jewellery is handcrafted in 18 carat solid gold in the UK.
No appointment is necessary but Elizabeth's team welcome appointment requests too, where clients can discuss their ideas, including incorporating a possible heirloom or an existing stone.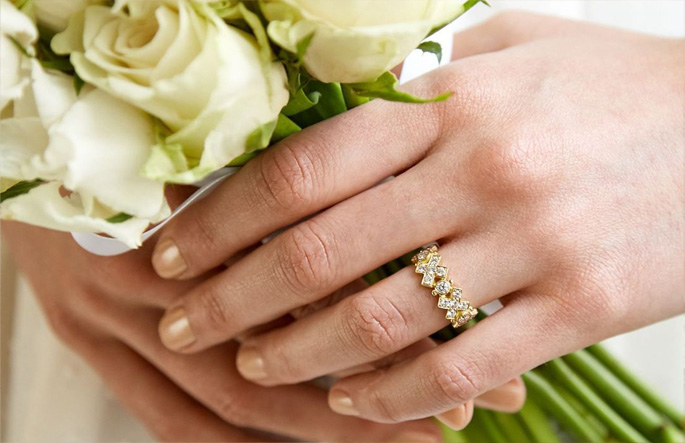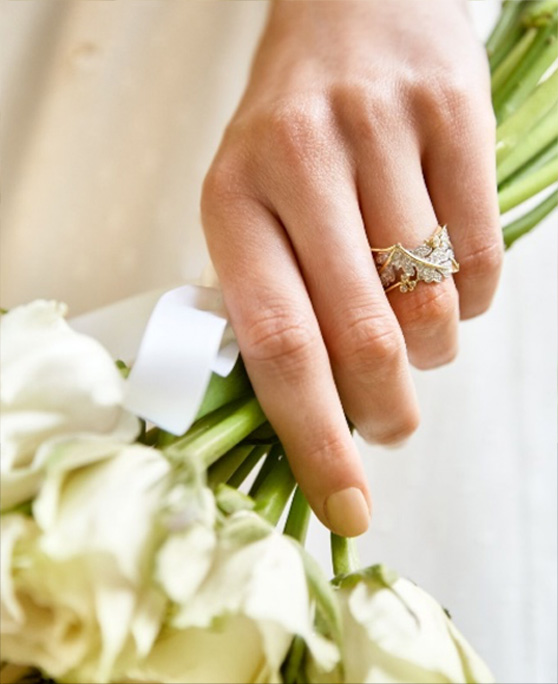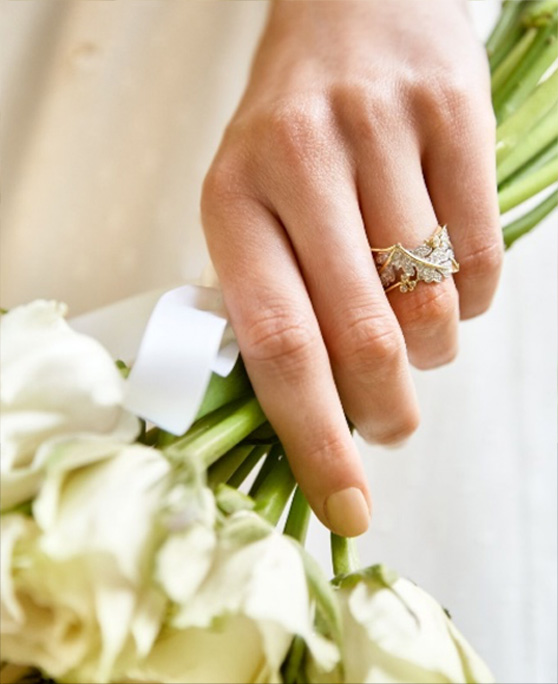 At Elizabeth Gage we offer a wedding service for the Bride, Groom and wedding party where you can discuss your ideas in a discreet and comfortable setting in the heart of Belgravia. You will be appointed a dedicated consultant who will personally attend to all your needs and liaise with you every step of the way. As a wedding client you will be gifted with a hardback book that documents the wonderful story of Elizabeth Gage and her journey of creating exquisite and collectable jewellery.
Elizabeth Gage makes men's and women's jewellery including rings, earrings, bracelets, pins, cufflinks, dress studs.
Elizabeth Gage welcomes briefs for bespoke jewellery, which can be created to match varying budgets.
Jewellery can be hand engraved where possible.