'I enjoy bringing the past into the present and making it wearable'
Elizabeth Gage
HISTORICAL TREASURES, COINS AND ARTEFACTS
Coins have always had a fascination for Elizabeth because of their historical association. She is interested to learn about the lives and the significance of the people whose heads feature on the coins. "When I pick up an ancient coin I am aware that I am touching something that has been handled by people many hundreds of years ago. Coins are a connection with the past, perhaps some have been used to buy groceries or to pay a king's ransom", says Elizabeth. The first time Elizabeth used a coin in one of her designs, she was devastated. The goldsmith proudly showed her the finished gleaming coin which he had polished until it shone- thus removing two thousand years of patina!
Elizabeth also works with other small historical treasures and brings a new life to an object with a fascinating history.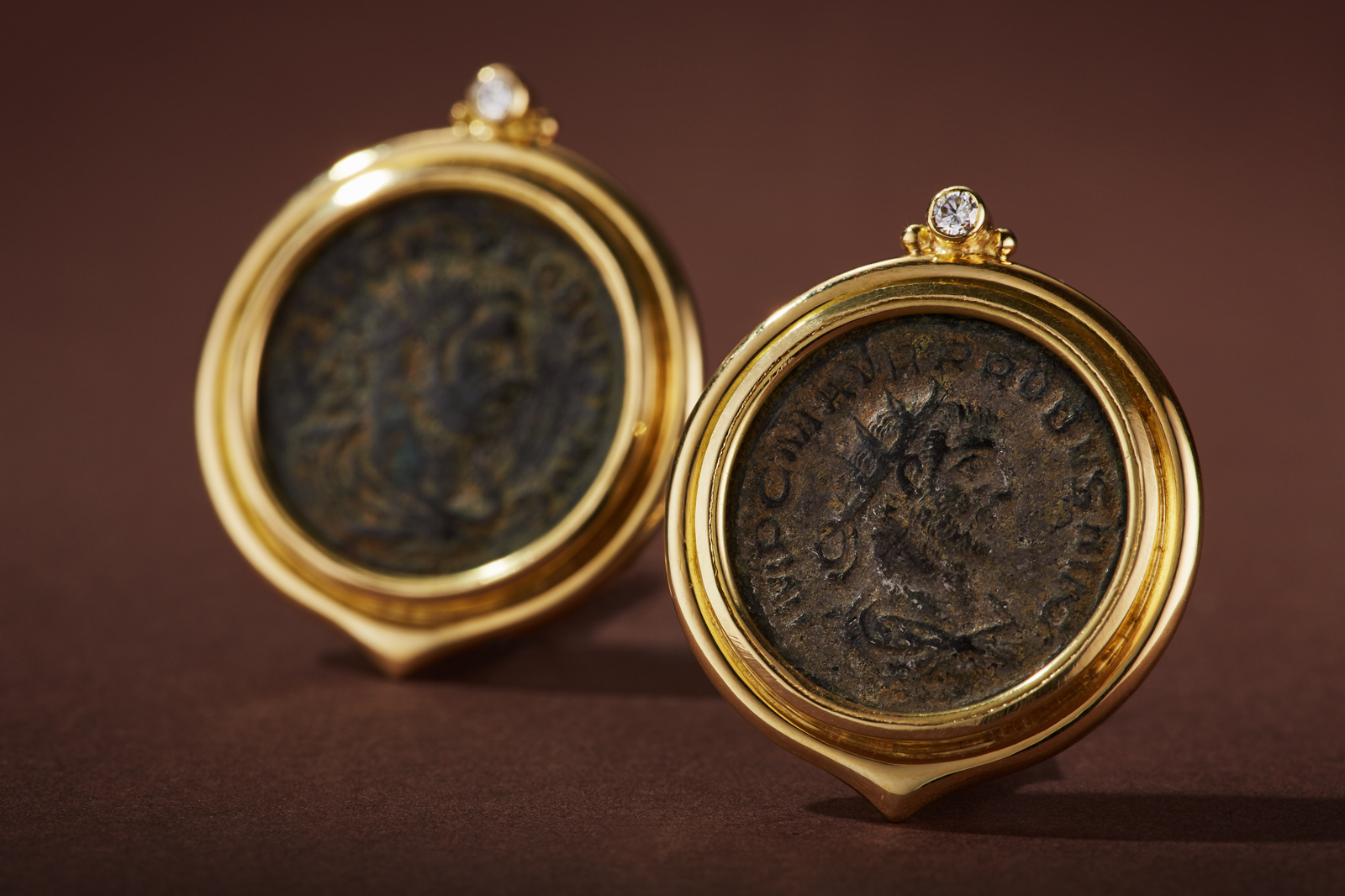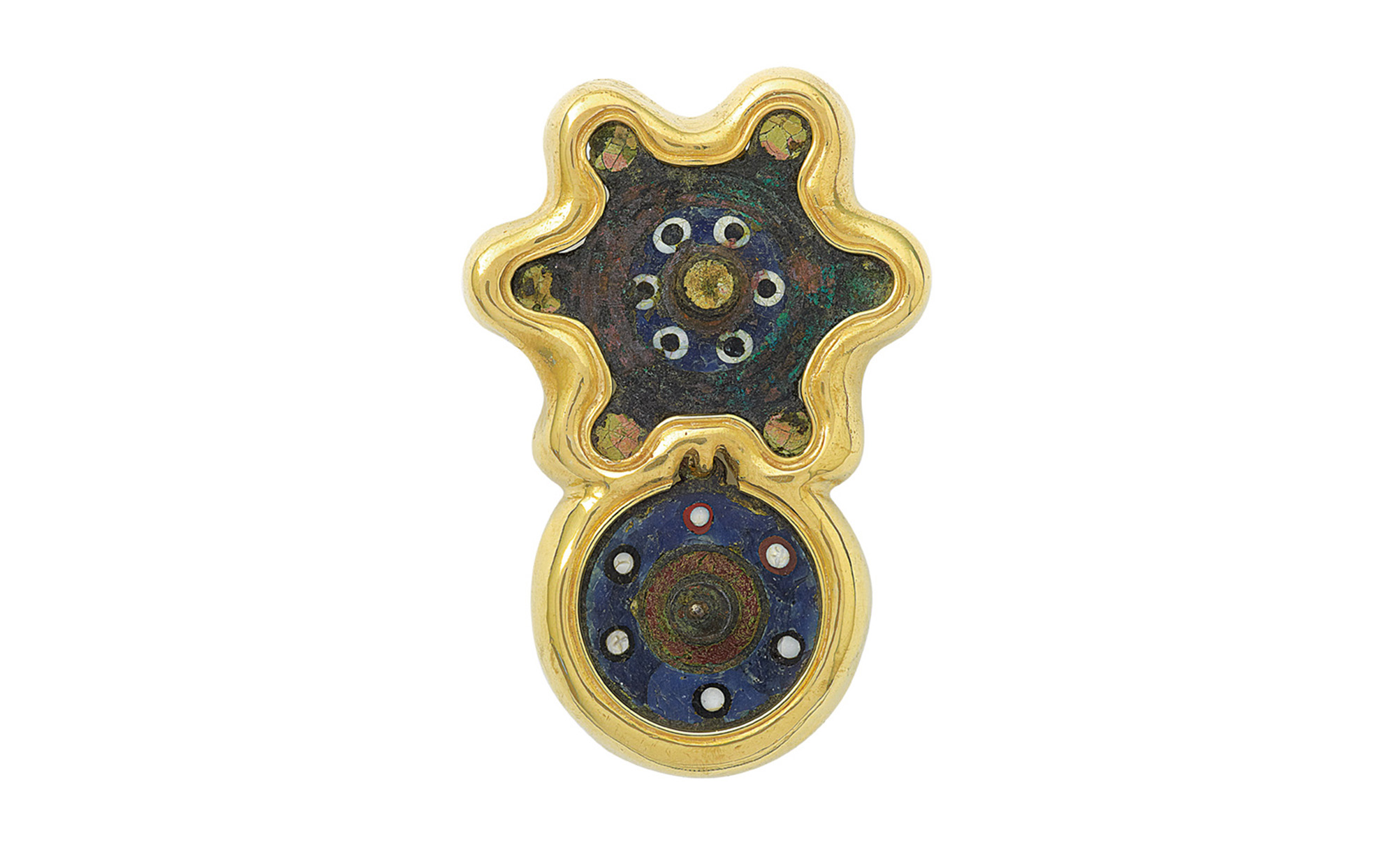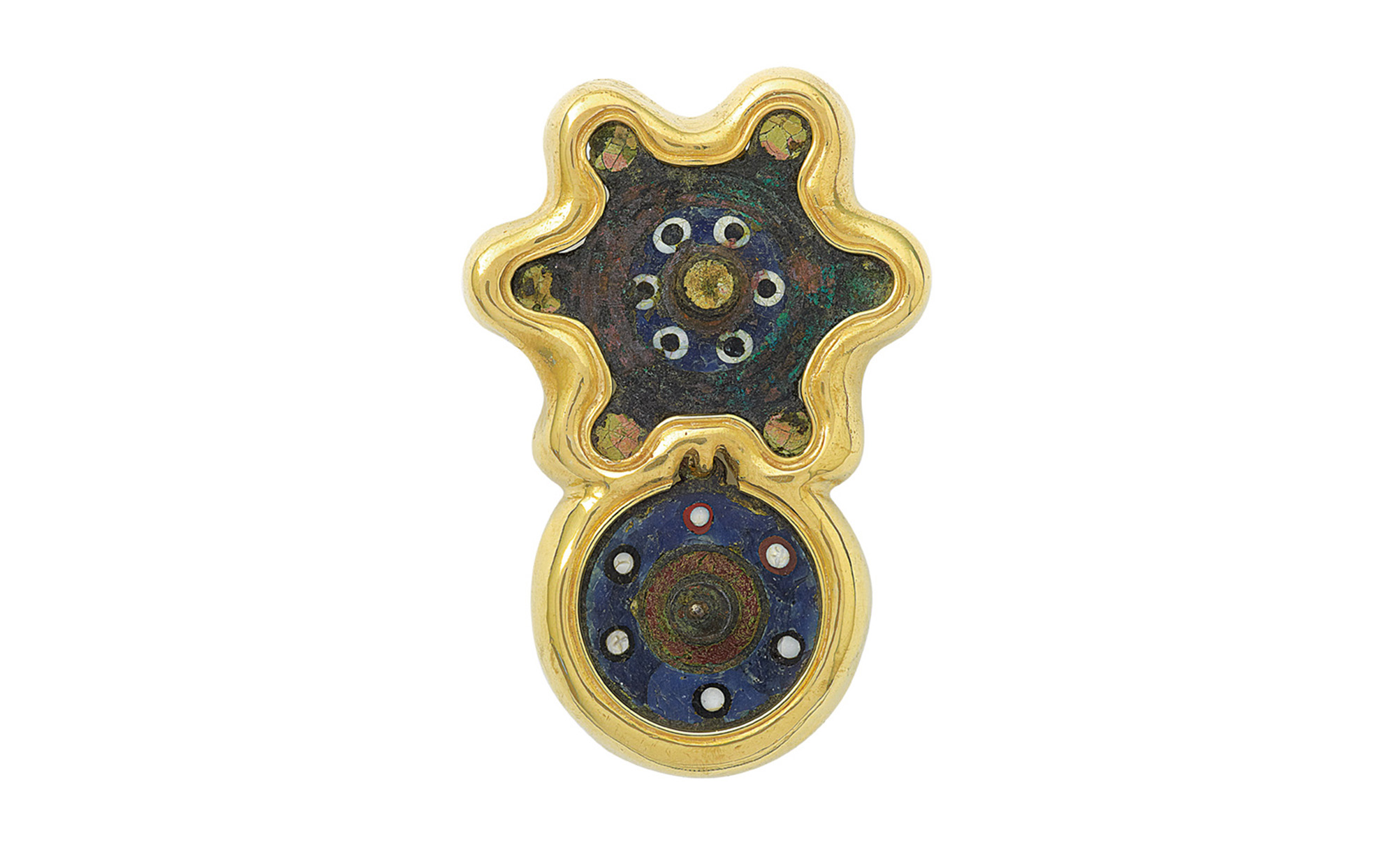 Artifacts also have a similar appeal to coins because of their historical importance. Certain periods interest Elizabeth particularly the early Celtic, Roman, Viking ad Medieval, because they are civilisations associated with Britain as well as Europe.
Elizabeth takes great care in sourcing the artifacts she uses and likes to know as much as possible about the provenance of each piece. Each artefact is a small piece of history and has its own special story which often influences Elizabeth's design.