Your unique piece
Whatever your heart is set on, our commitment to achieving the piece of your dreams is unparalleled. The process we follow for commissioned pieces is entirely bespoke to the needs and requirements of the client. No two individuals are the same. Likewise, no two pieces follow the same route into the hands of their owner.
All designs are handled by Elizabeth alone. Indeed, no piece bearing the Elizabeth Gage insignia has ever been conceived by anyone else. Our custom design service presents an opportunity to acquire a truly timeless and unique fragment of one of Britain's finest creative minds.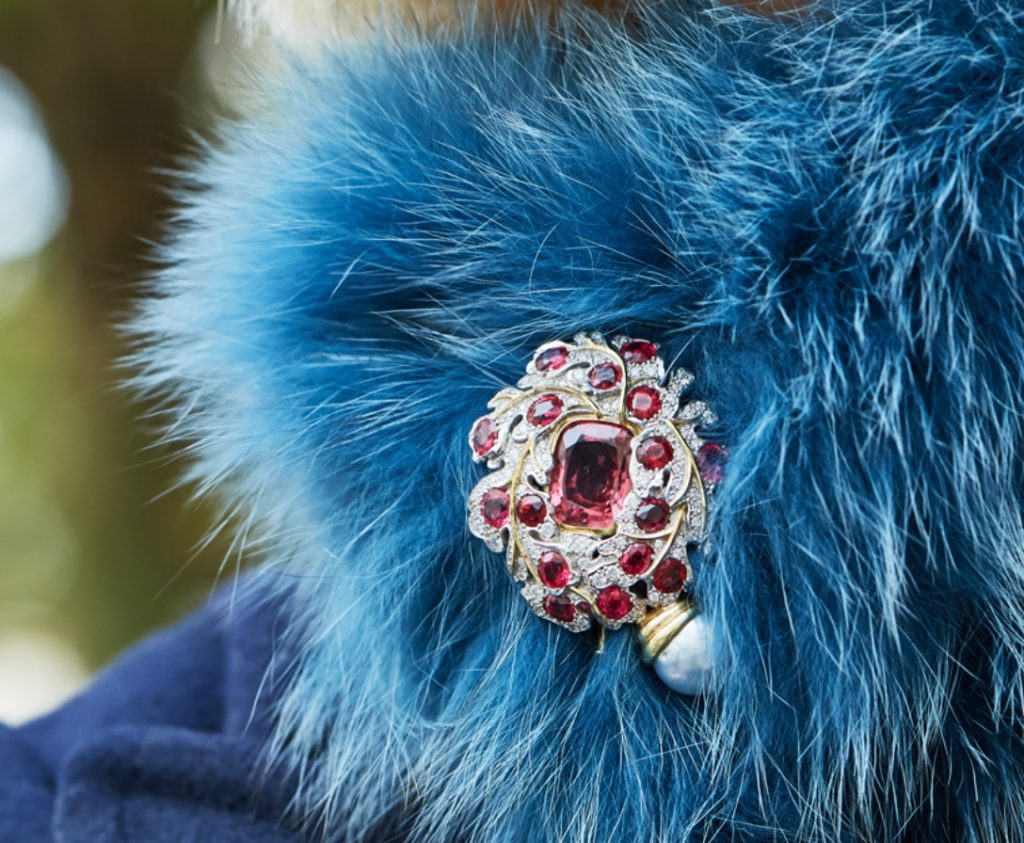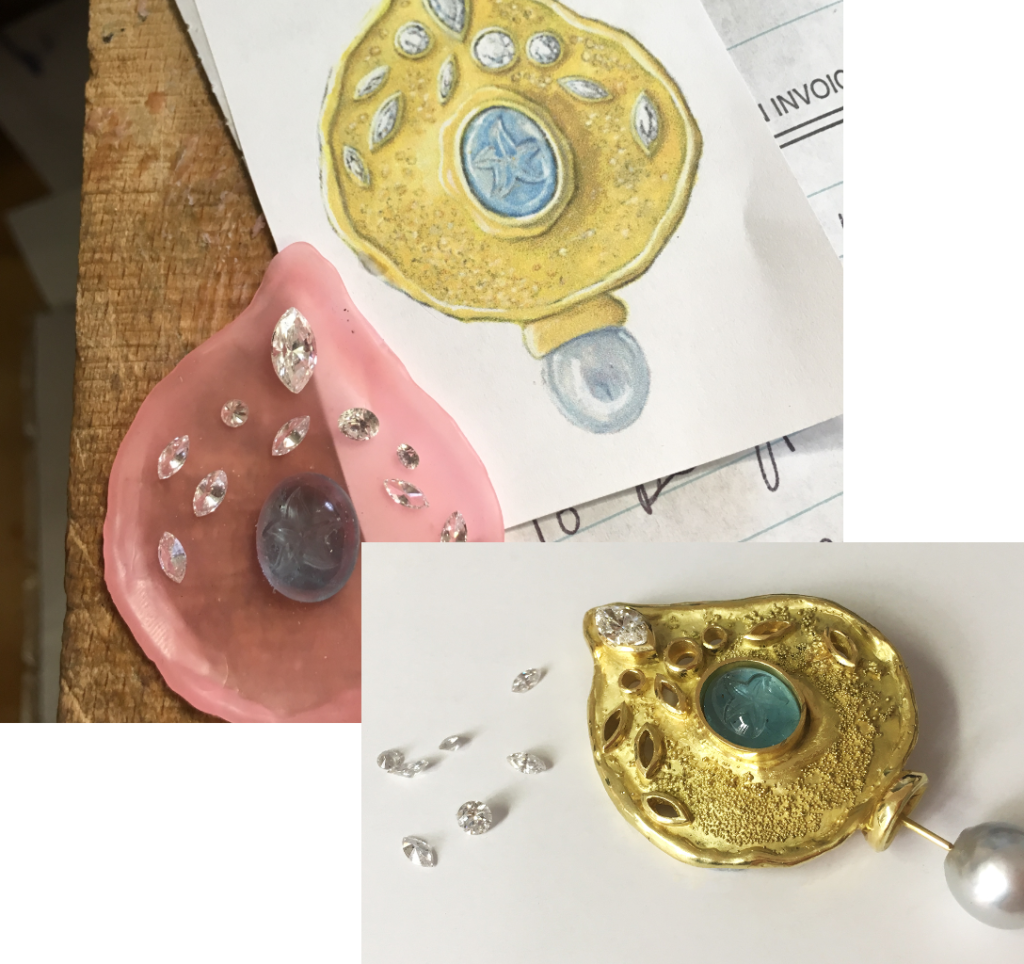 Irreplaceable memories
Should you have any inherited pieces of jewellery that you would like to have redesigned, we work with you to create a personalised and unique piece that you will cherish wearing. Once the piece is designed, you will receive a painted illustration of the piece for approval.
We can also adapt any of your existing rings, earrings, necklaces and bracelets, by adding diamonds, coloured stones or enamel to create your very own bespoke jewellery tailored to
your exact wishes.
Alternatively, you might require jewellery repairs, alterations, cleaning, engraving or a valuation. Whatever your needs, our team of experts is at your disposal.
The client — at the heart of the journey
We value each and every one of our clients and want to make sure that their experience after buying their unique piece is just as special and personal as that of buying it. We welcome all and any questions you might have and take great pride in answering with due care.
It's your uniquely personal experience… from the boundless imagination of Elizabeth herself.
Commission enquiries
Call us on +44 20 7823 0100 and one of our team will be happy to help.
Or if you prefer, you can fill in the contact form and we'll get back to you.